Discover the Digital du Mondial du Fromage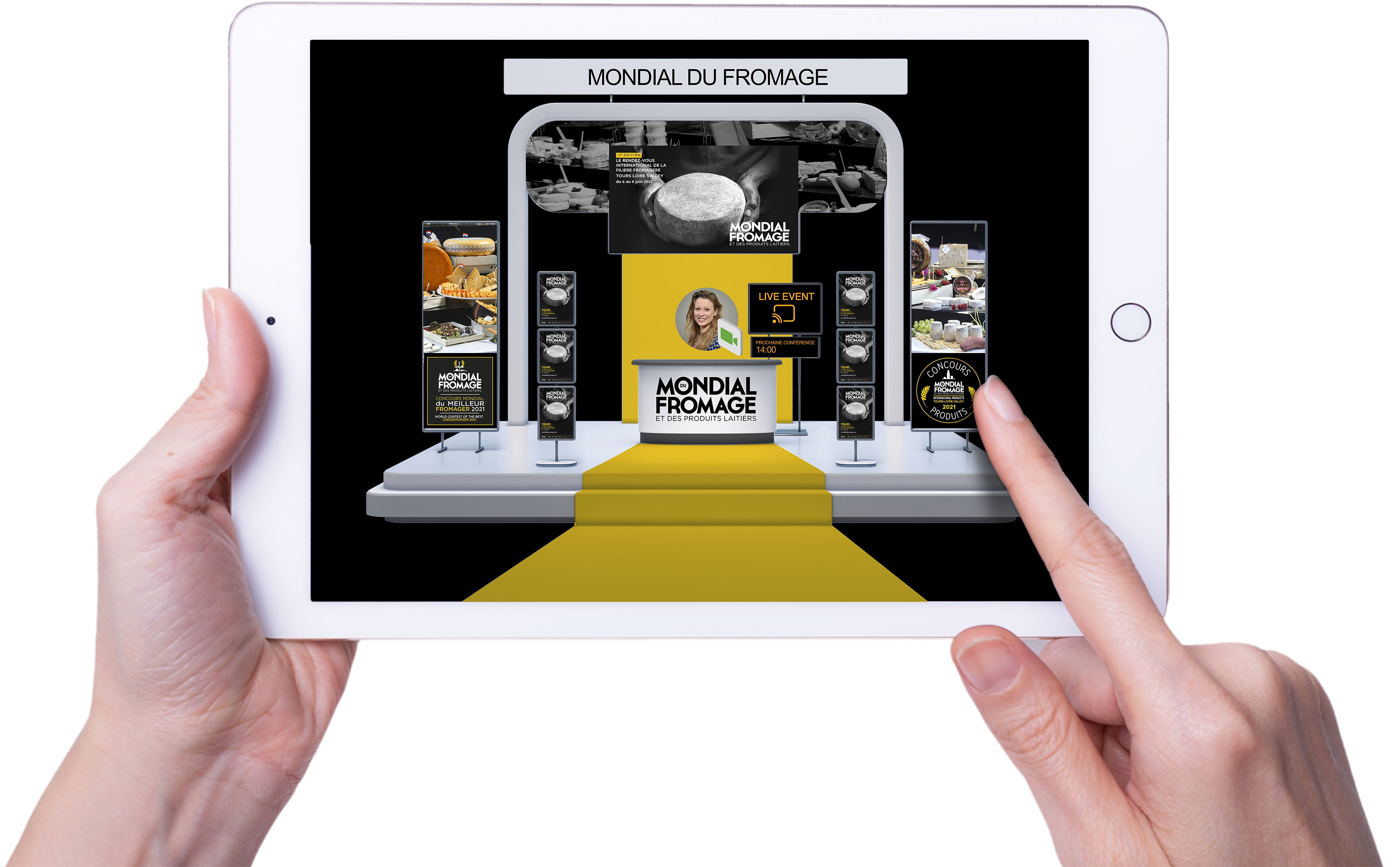 The virtual exhibition "Le Digital du Mondial Du Fromage" is an opportunity for everyone to stay in touch and meet the stakeholders in the sector while respecting the health measures of each country.
Using the layout of the physical show with its exhibitors' hall, broadcasting (live and replay) the workshops, conferences and competitions, "Le Digital du Mondial du Fromage" will let you immerse yourself, wherever you are in the world , in "Le Mondial du Fromage et des Produits Laitiers".
A module for making appointments, either on the stand or by videoconference, will permit you to discover the novelties of the sector and to benefit from advice and concrete answers from professionals.
DISCOVER THE VISUAL EXHIBITION - AVAILABLE SOON